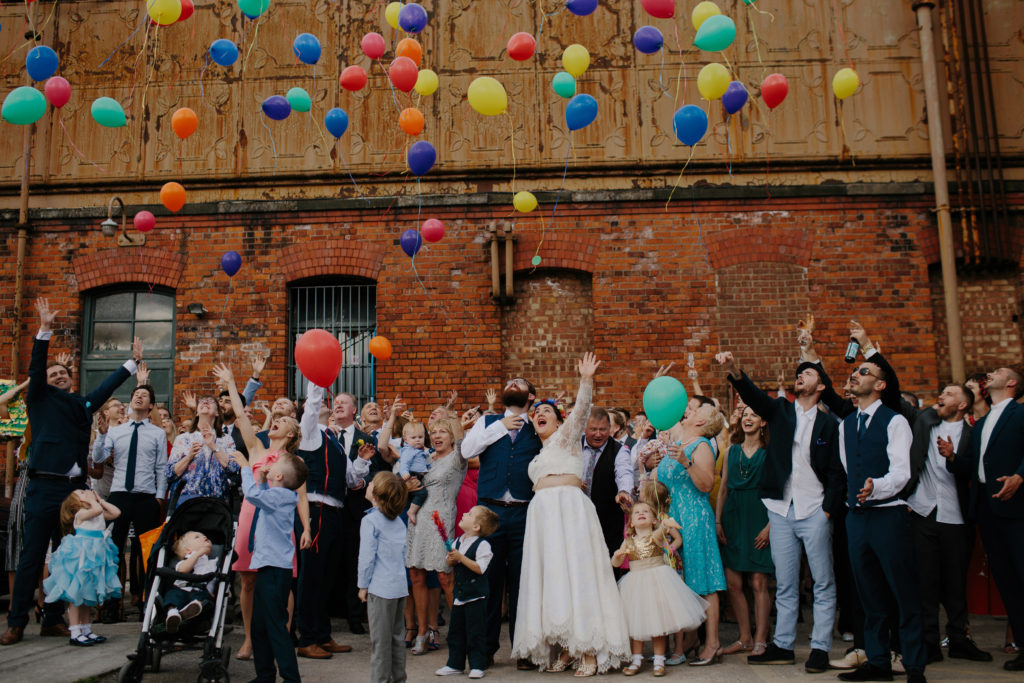 Add "WOW" Factor to Your Wedding… The Element of Surprise!
Add "WOW" Factor to Your Wedding… The Element of Surprise!
https://beautifularches.co.uk/wp-content/uploads/2019/03/wedding-party-1024x683.jpg
1024
683
Natalie Nightingale
Natalie Nightingale
https://secure.gravatar.com/avatar/28fd2b0d5b8dcf7afd404972312c08e7?s=96&d=mm&r=g
Welcome to our series of blog posts on how to add the WOW factor to your big day! This week, we're kicking things off with….
The Element of Surprise
The simplest way to get your guests' faces to light up in delight and wonder is to surprise them with something that they weren't expecting!
When it comes to adding the element of surprise to your wedding, the only limits are your imagination. It could be at any point throughout your special day – ceremony, drinks, breakfast or evening reception – and take any form; although visual and entertainment-based surprises will create the most impact and usually the most fun too!
Try to add that one element that, as it doesn't generally happen at every wedding, your guests won't be expecting! It could be a confetti canon at the end of your first dance to get the party started with a bang; a slick magician making your guests gasp and laugh in disbelief during the drinks reception; or one of my favourite ever surprises to incorporate at a wedding: singing waiters/waitresses surprising your guests during the meal! As a singer, I get booked for these performances now and then and they are SO much fun – I can vouch first-hand for the incredible reactions you get from the guests.
Weddings are all about creating magical moments that will remain vivid in your and your guests' memories when they look back fondly on the day, and all of these ideas will definitely enhance that!
You may choose to splash out on an incredible surprise knowing the impact it will make, but the good news is that if you're on a budget a great surprise element doesn't need to cost the earth…. For example, a confetti canon is very inexpensive but the impact they make is huge.
And if there's a dream element you can't stretch to, try scaling it down… A firework display at the end of the night is incredible for big budget weddings, but if you can't stretch to that, why not have a sparkler send-off instead? It will cost barely anything but will bring out the little kid in all your guests and still look magical in pictures.
I've seen many fun and surprising elements at weddings over the years – birds of prey, caricaturists, miniature ponies, firework displays, brilliantly choreographed First Dances, casino tables, bridesmaids and ushers dancing down the aisle into the ceremony, wearing masks of the bride and groom's faces, mini golf set up outside, carnival-style games and space hopper races and even a gospel choir appearing mid-ceremony a la Love Actually!
…Hopefully I've got you inspired to include something a little different and unique at your wedding – some of my supplier friends who can help wow your guests with the element of surprise are listed below!
9 Hole Event Hire
http://9holeeventhire.com/
Sapphire Pyrotechnics
http://www.sapphirepyrotechnics.co.uk/
Little Las Vegas
http://www.littlelasvegas.co.uk/
Andy Gilbert (Caricaturist)
http://www.eventscaricaturist.co.uk/
Vintage-Booth.co.uk
http://vintage-booth.co.uk/